Description
7 Star Energy Rating
Heat Pump Drying
Our most energy efficient dryer. Heatpump technology offers a more efficient, cost-effective and gentle way to dry clothes. With an A+++ energy rating, it consumes much less power1.
11. Tested in accordance with IEC 61121:2013/8kg Wash load/Cotton Cupboard with Heatpump (DV80M5013KW) vs. without Heatpump (DV80H4100CW). Individual results may vary.
Dry with less energy
OptimalDry™
OptimalDry™ System is an intelligent drying system with moisture, temperature and heat exchanger cleaning sensors. It continuously adjusts the drying time for the best result, while helping to protect clothes from damage.
Enhanced 2-in-1 Filter
One step cleaning
An advanced 2-in-1 Filter has a two-layered mesh filter, so there's no need for a Heat Exchanger filter, maintaining optimum drying performance. Two alarms remind you when the Filter and Heat Exchanger need cleaning.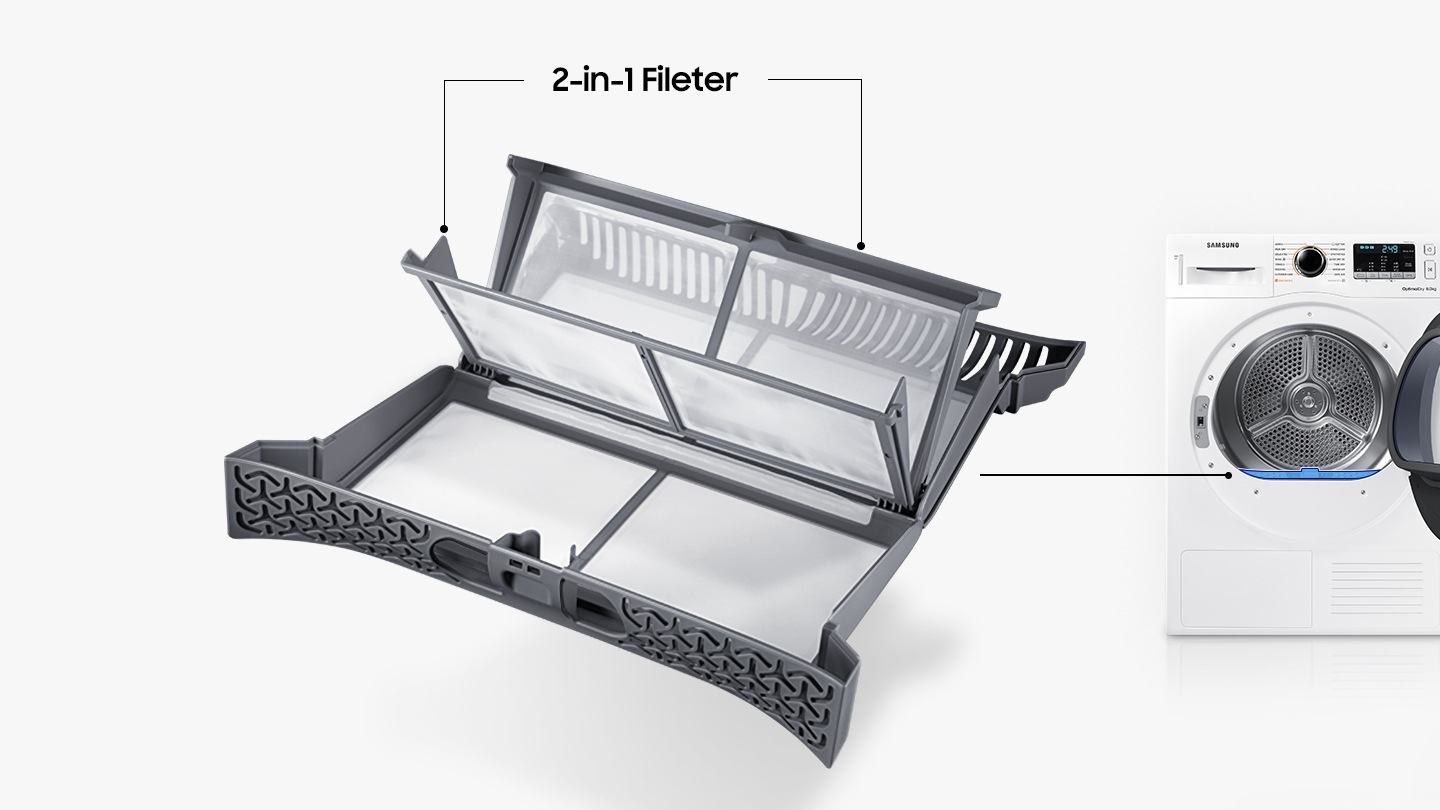 Captures Condensation
Easy Empty Water Tank
The Water Tank captures the condensation extracted from your clothes. The Indicator is a simple gauge on the front where you can quickly see if the water tank needs emptying before you start another load.
Dry within 35 min.
Quick Dry Cycle
A Quick Dry 35 min cycle gets a small load of clothing dry and ready to wear in just 35 minutes. It can safely dry a few items, so there's much less waiting.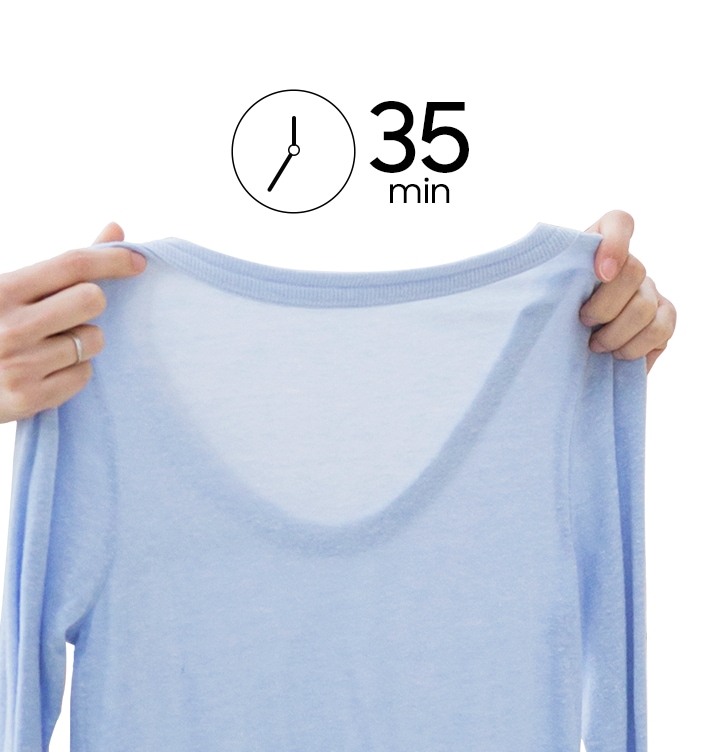 Easy troubleshooting
SmartCheck
Smart Check is an error-monitoring system which helps detect and diagnose certain problems and can provide quick and easy troubleshooting via your compatible Samsung Smartphone and App2
2Available on iPhones and Android devices. A network connection is required. ** Service callouts will occasionally be required and may incur extra repair costs.
FACTORY SECONDS PRODUCT
NEVER USED BUT COULD HAVE MINOR COSMETIC DAMAGE AS IN A SCRATCH OR DENT
12 MONTH WARRANTY