Description
Wash up to 50% faster with 20% less energy.1
QuickDrive™
QuickDrive™ delivers a full clean performance in up to half the time with 20% less energy.1 Its 'Q-Drum™' has a 'main drum' and a 'backplate' that rotate independently, ensuring clothes move in dynamic action powered by double forces. It washes quickly, powerfully and gently.
1Compared with previous Samsung WW6500K. Saves up to 50% time and 20% energy on Cotton cycle (40°C, half load), based on third party testing conducted with reference to AS/NZS 2040.1.2005 and AS/NZS 2040:2.2005. Cycle duration may vary depending on the water supply and weight/type of laundry.
Simply add items during wash
AddWashTM
Missed an item? The AddWash™ door lets you simply and quickly add forgotten clothing or fabric softener after your wash cycle has started. You can also easily pop in hand-washed clothes that you just want to rinse or spin dry. And you can air the drum between washes without leaving the main door open.2
2 Add Door can be opened at any time if drum water temperature is below 50℃ and has stopped spinning.
Samsung Q-rator
Laundry Recipe
'Laundry Recipe' acts as your personal laundry expert and recommends the optimal wash cycle for each load.3
3Compatible device, app and Wi-Fi connection required. The recommended washing cycle is only based on time and may not be appropriate based on type of fabrics or stain level of the articles being washed.
Hygienically clean
Steam Cycles
Give your clothes a really deep and hygienic clean with steam. Powerful Hygiene Steam Cycles release steam from the bottom of the drum and reduce various allergens and up to 99.9% of certain common bacteria on certain cycles.4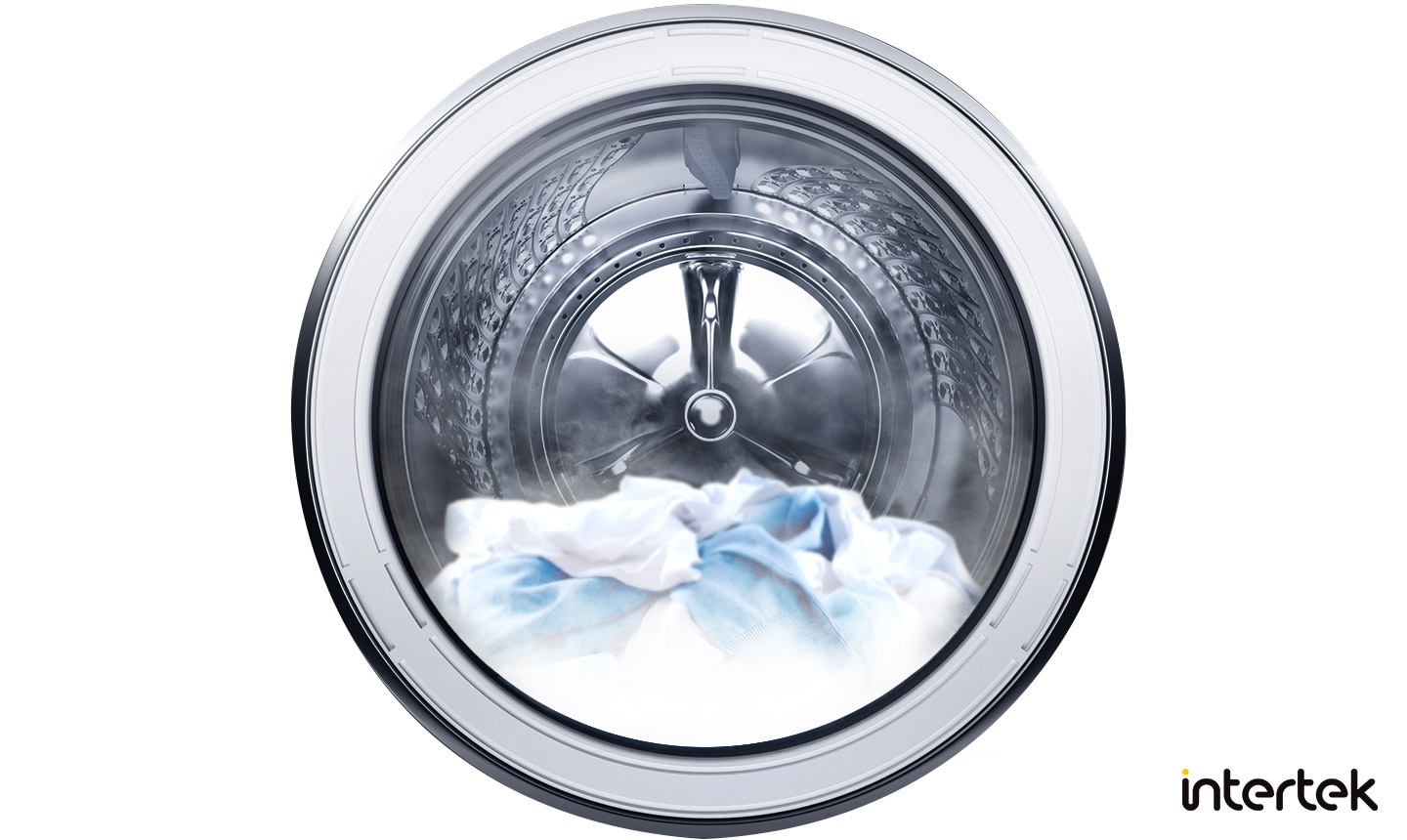 4 Based on third party testing conducted on Staphylococcus aureus and E coli, January 2018.
Powerful cleaning only in 39mins
Super Speed
The Super Speed cycle now cuts the time of a 5Kg wash to just 39 minutes5. QuickDrive™ technology helps save time by moving clothes dynamically. The rinsing time is also shortened using a Speed Spray and accelerating the spin speed.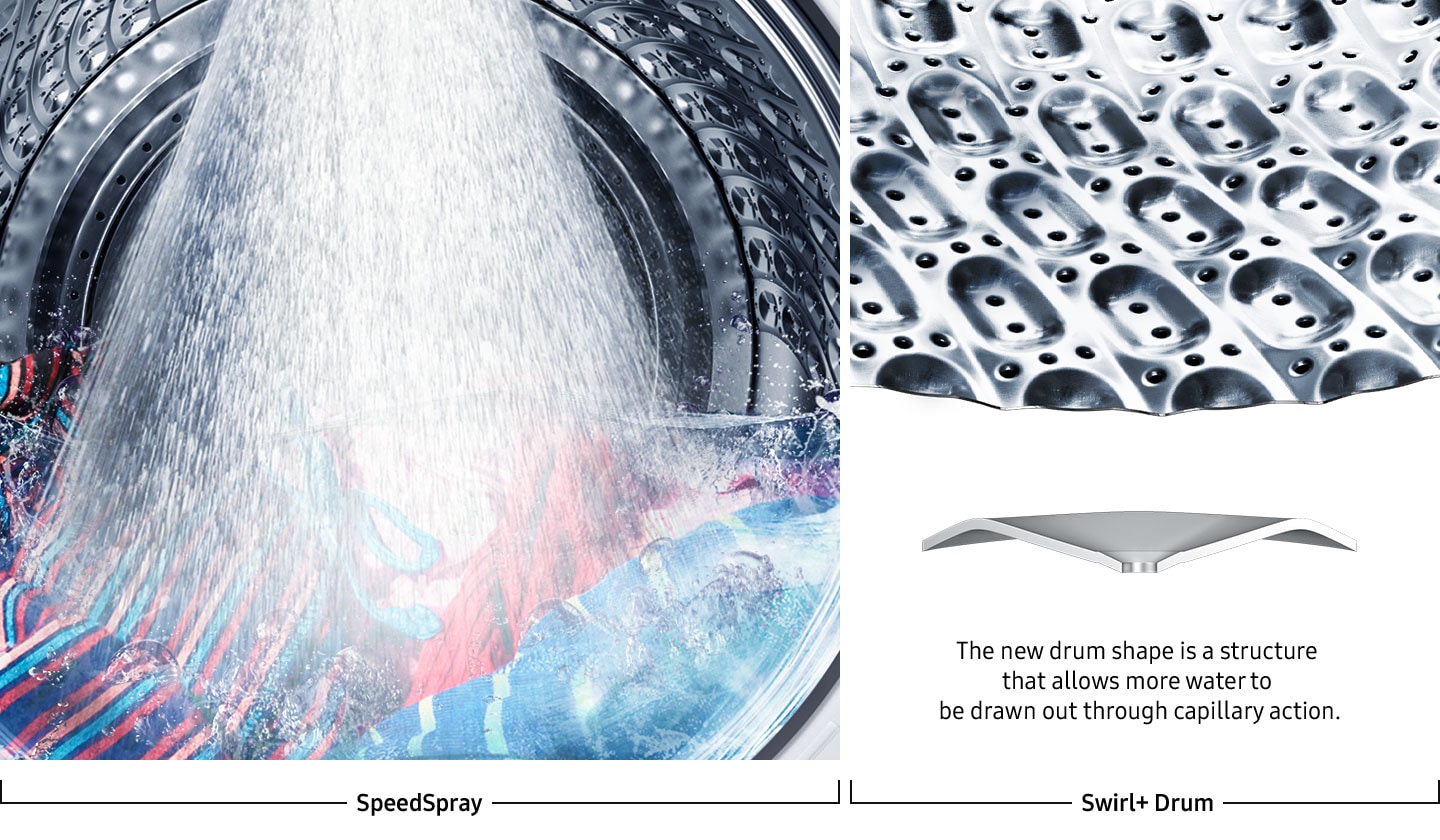 5Based on Super Speed at default settings with a lightly spoiled loads up to 5kg.
Stunning design
Crystal Blue Door and Blue Drum Light
The full-width crystal blue door, not only looks stylish but helps makes it easier to load and unload clothes. The internal drum light helps you see inside and the premium silver control panel finishes off this stylish machine.
Hard on dirt. Soft on clothes
BubbleWash™
BubbleWash™ is designed to help generate foam by pre-mixing detergent with air and water from the beginning of the cycle. And BubbleSoak is an optional pre-treatment cycle in which clothes are thoroughly soaked in active bubbles before your wash cycle.
Keep your washer fresh
Eco Drum Clean
Eco Drum Clean cleans inside your washer to help eliminate odour-causing bacteria without using harsh chemicals. The frictional force of a powerful water jet and fast spinning also helps remove dirt from the rubber door gasket. It even notifies you when it needs cleaning.6
6 It notifies after every 40 cycles.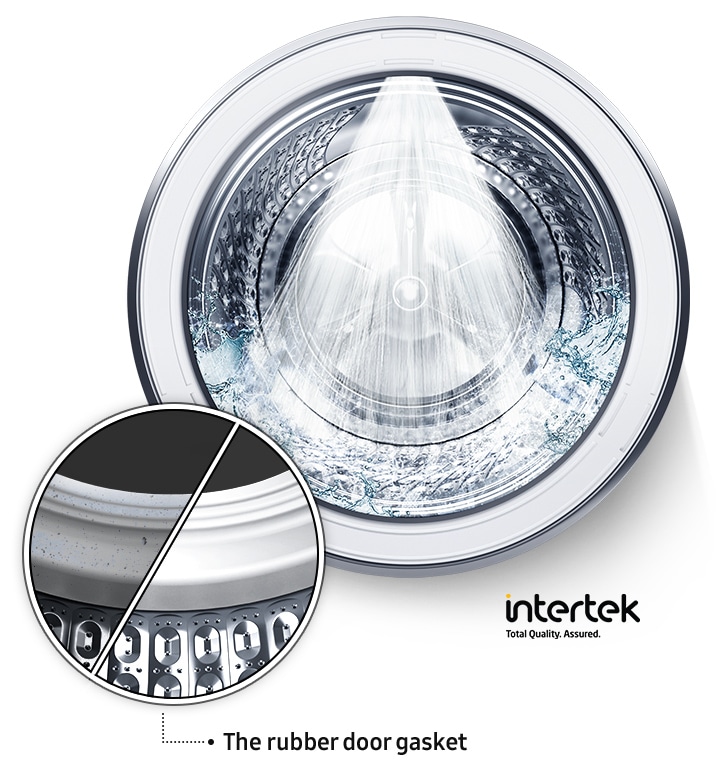 Cleans away detergent residue
StayClean Drawer
The StayClean Drawer helps ensure that more of the detergent is washed away with a specially designed water flushing system. So there's less unsightly soap residue to help the tray stay cleaner.
FACTORY SECONDS PRODUCT
NEVER USED BUT COULD HAVE MINOR COSMETIC DAMAGE AS IN A SCRATCH OR DENT
12 MONTH WARRANTY