Description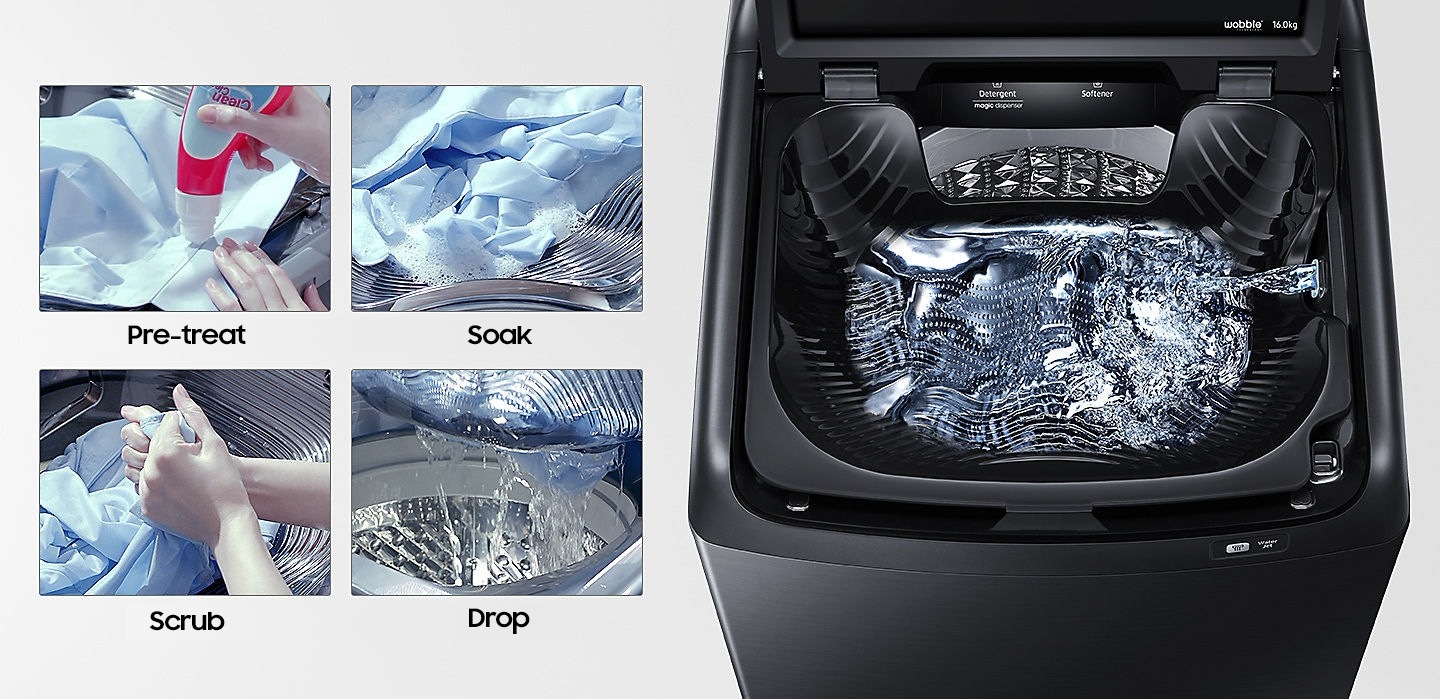 1Built-In Sink increased from 1.1L to 1.5L compared to previous Samsung Activ DualWash model
Dissolves detergent
Magic Dispenser
The Magic Dispenser is specially designed to create a powerful water vortex. It dissolves liquid and powder detergent and disperses it evenly before the wash cycle starts. So it minimises the risk of any residue being left on your clothes and washer2.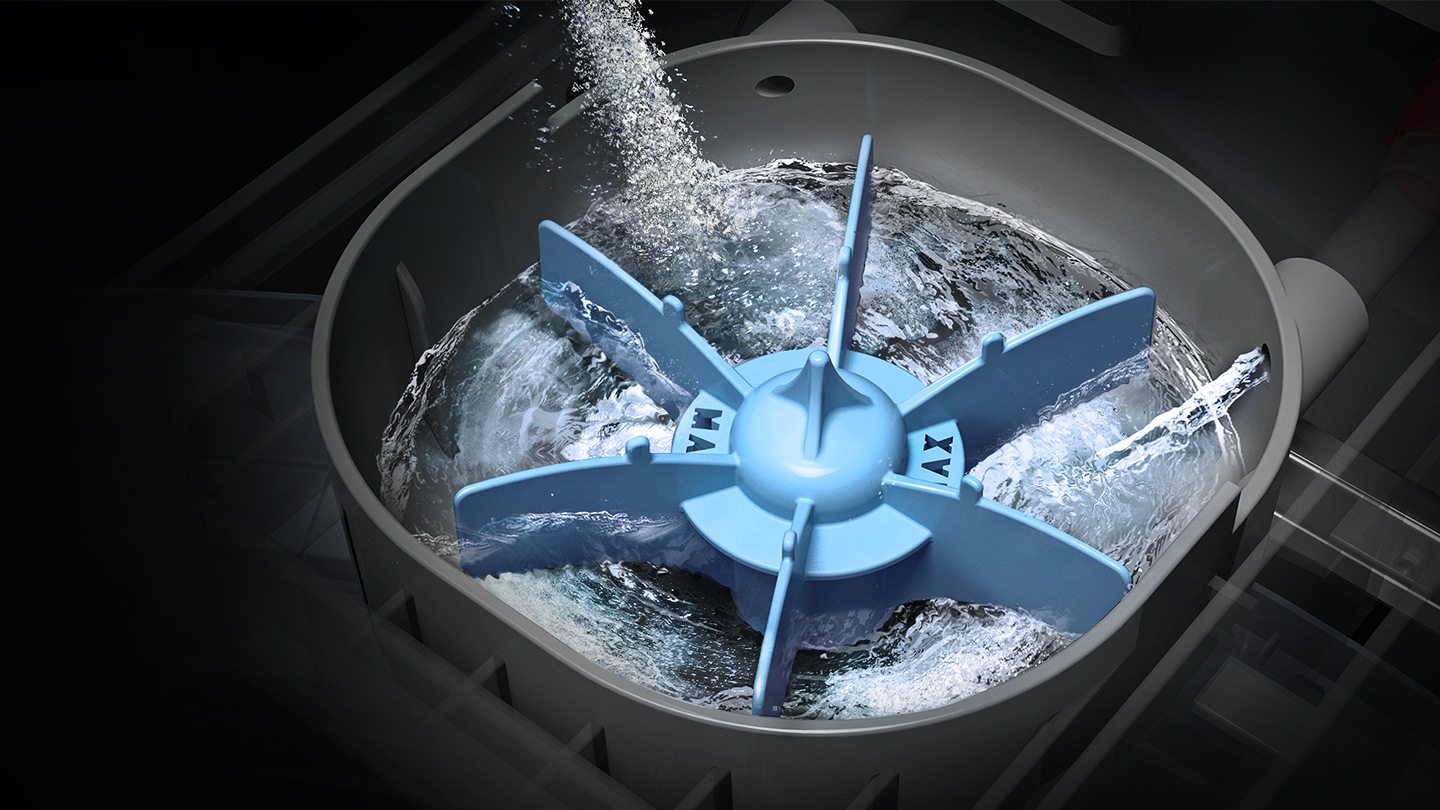 2Compared to conventional Samsung washing machine without a Magic Dispenser.
Powerful lint removal
Magic filters
Help keep unsightly speckles off your whites and darks, and protect your drainage from getting clogged up. Two Magic Filter gather the lint, fluff and particles that come out of your laundry, helping keep your clothes clean. And it's easy to empty, so you can keep it working efficiently.
Enhanced performance
Super Clean
With the touch of a button the Super Clean function helps remove a wide variety of stubborn stains for extra dirty loads. It quickly pre-mixes detergent and enables the water to penetrate deep into the fabric, for enhanced performance dirt removal.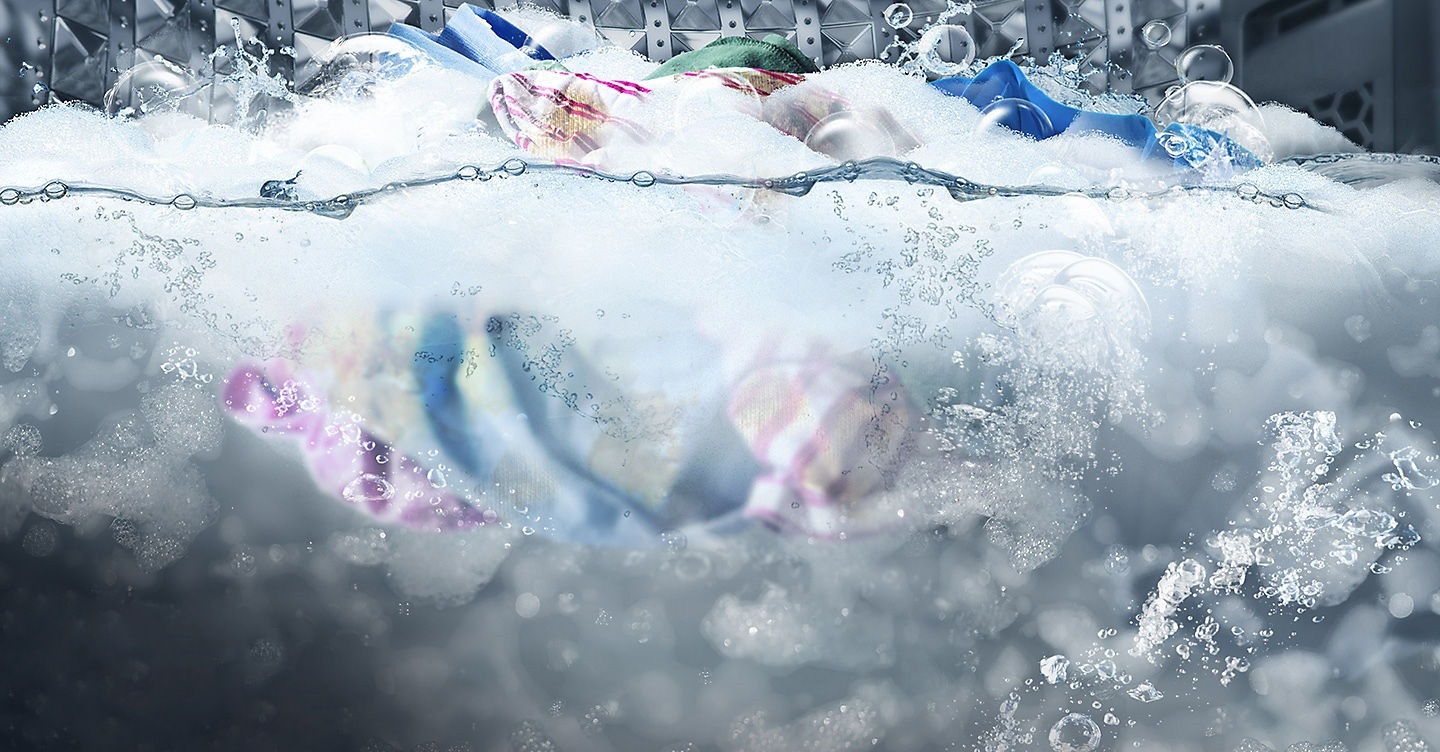 FACTORY SECONDS PRODUCT
NEVER USED BUT COULD HAVE MINOR COSMETIC DAMAGE AS IN A SCRATCH OR DENT
12 MONTH WARRANTY